Normal price
Selling price
€78,90 EUR
Base price
Per
Sale
Sold out
Lieferzeit: 1-3 Werktagen bei dir
Our Big Oak kraft paper backpack was lovingly handcrafted and is made of durable and water-repellent kraft paper. We do not use plastics or leather in our materials and use renewable raw materials such as wood fibers and flax.
Equipped with two separate compartments for laptop and tablet, water bottle holder, compartments for cables and enough storage space for everything you want to take with you. The straps can also be exchanged and are available separately in three other colors.

*comes with black straps!
 Water-resistant kraft paper
Hand wash at 30°C
45cm(H) x 31cm(W) ​​x 21cm(D)
30L volume
700g
Good for you:
Padded laptop compartment with Velcro strap for a 15" laptop
Padded pocket for a 10" tablet
Water Bottle Compartment
Two compartments for cables/power supply
Drawstring closure
Quick access via zip to the main compartment
Small inner pocket ideal for smaller items
Separate valuables pocket on the back, ideal for smartphone/purse
Interchangeable straps (sold separately in 4 colors)
Good for the environment:
No plastic
No leather
Made from renewable resources
Pflegehinweise

Dein Big Oak Kraftpapier Rucksack ist für die Handwäsche bei 30°C ausgelegt. Verwende zum Reinigen ein mildes Reinigungsmittel und spüle es vollständig aus. Vermeide starkes Scheuern, um das Material zu schonen. Lass ihn danach an der Luft trocknen. Mit dieser Pflege bleibt dein nachhaltiger Rucksack lange schön und funktional.
Baumzertifikat

Gemeinsam mit der NGO onetreeplanted.org pflanzen wir für jeden verkauften Papierrucksack einen Baum und beteiligen uns so an der Wiederaufforstung. Du erhältst ein persönliches und liebevoll gestaltetes Baumzertifikat nach dem Kauf zusammen mit deiner Bestellung. Trage im Warenkorb im Feld "Name auf Baumzertifikat" den Namen ein, der auf das Baumzertifikat geschrieben werden soll.
PETA Approved Vegan

Unser Papierrucksack ist vegan & komplett ohne tierische Inhaltsstoffe hergestellt und trägt das PETA Approved Vegan Label.
Versand

Kostenloser & klimaneutraler Versand
FAQ
View full details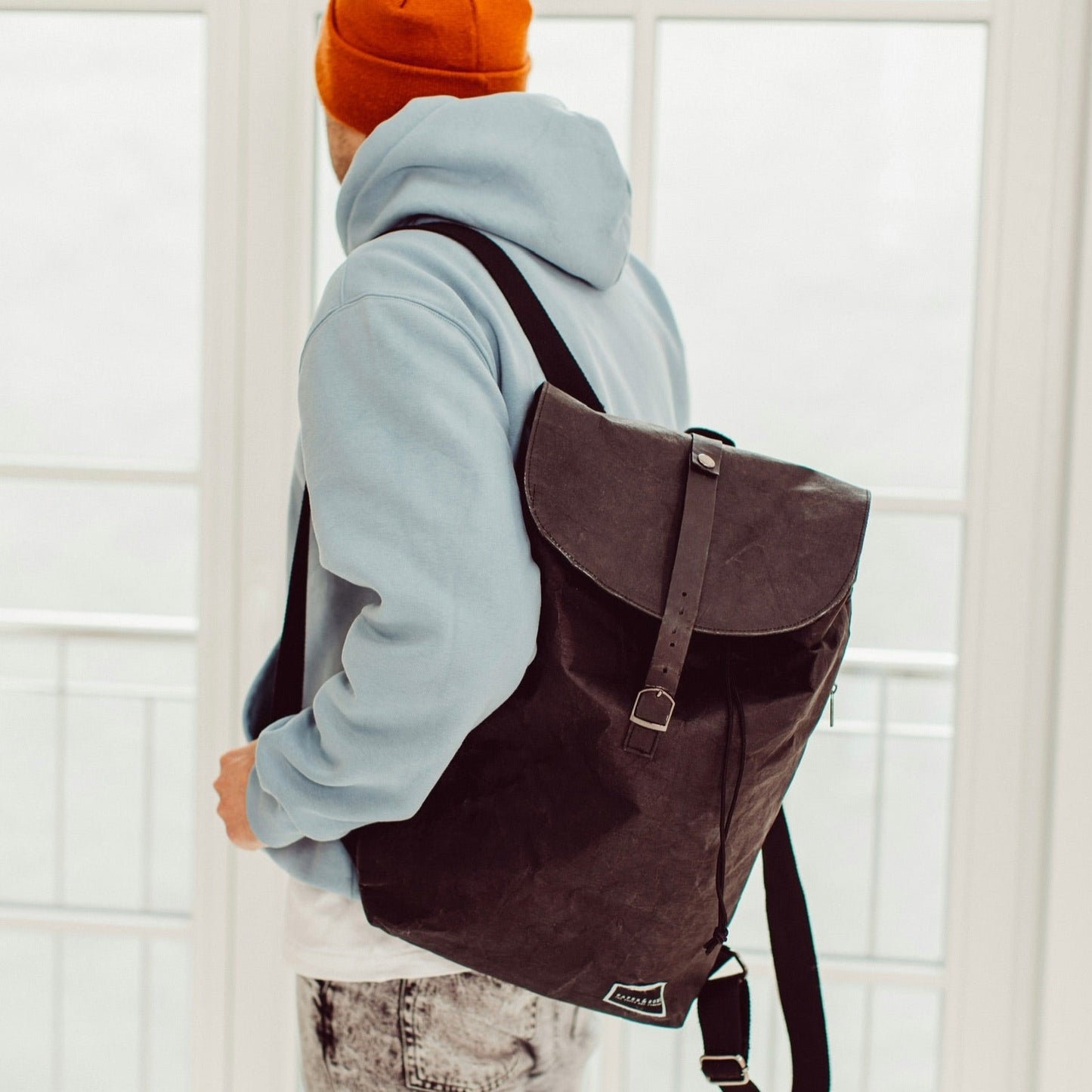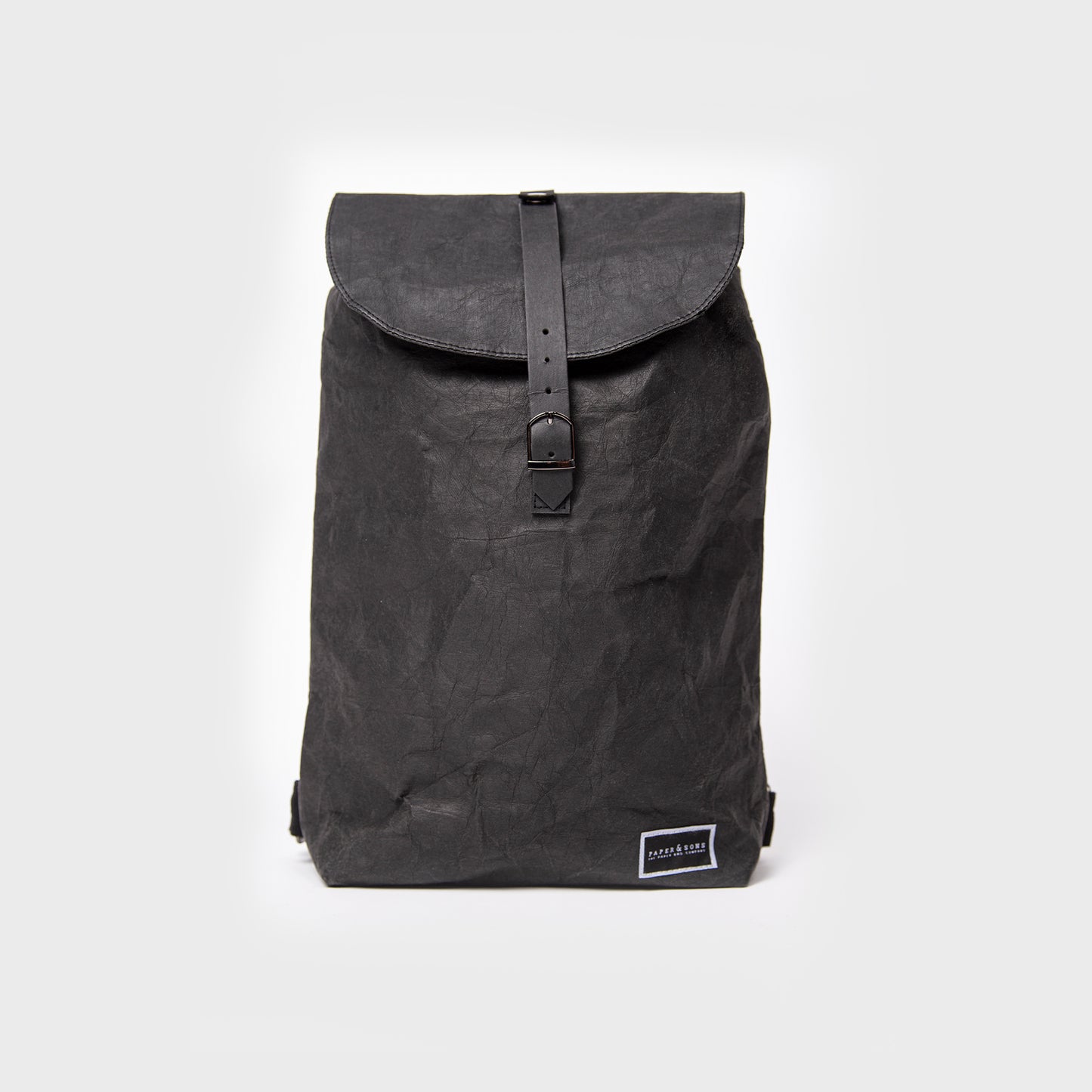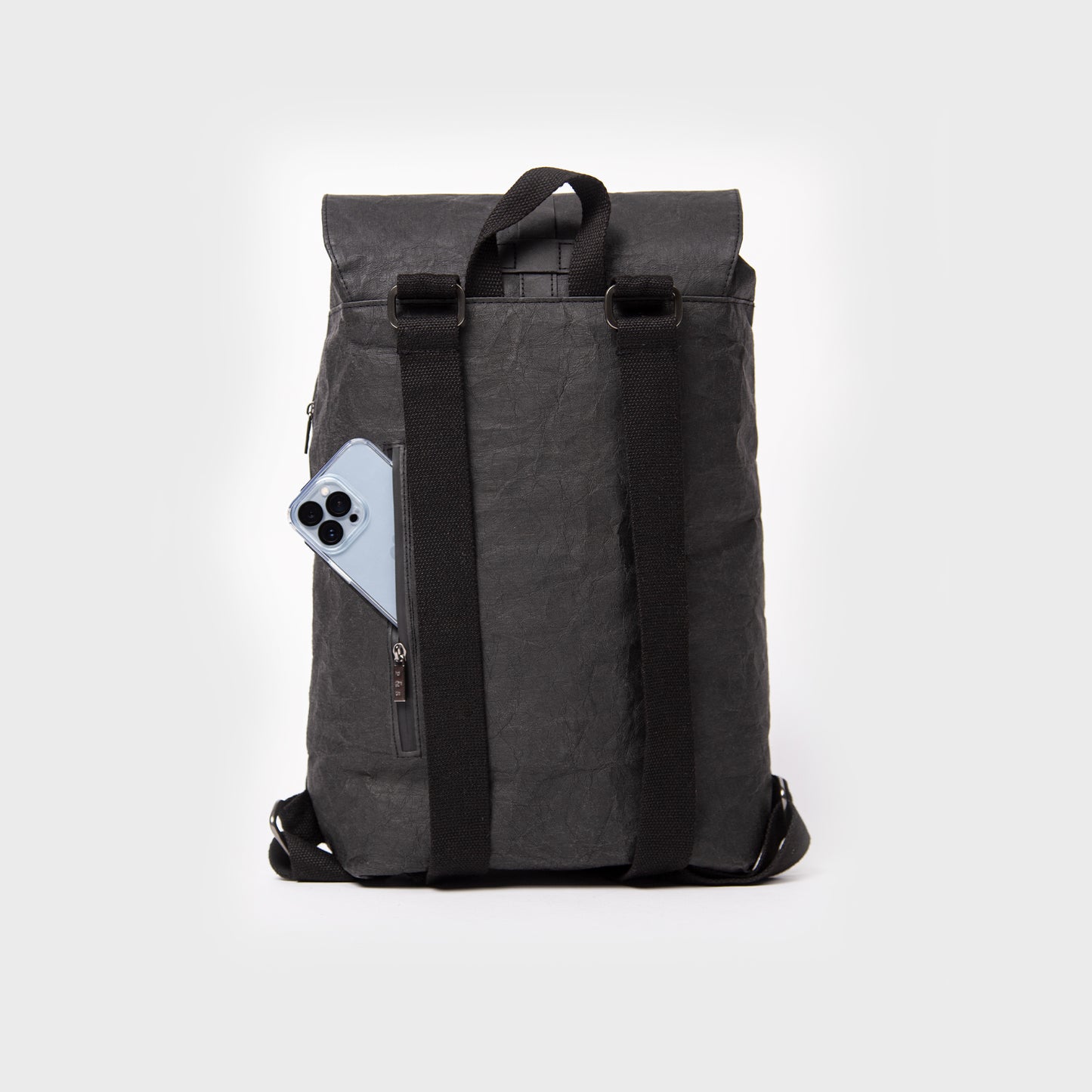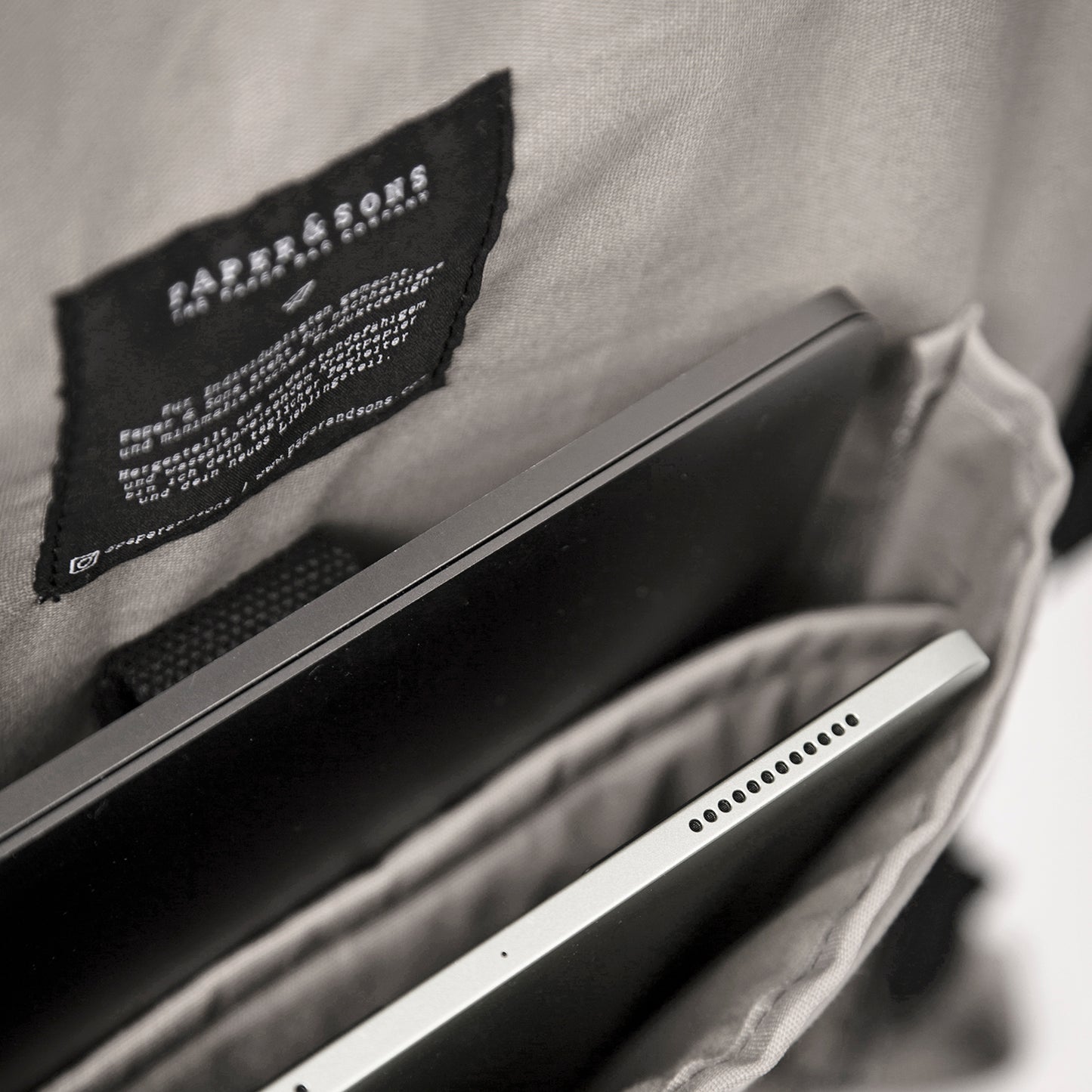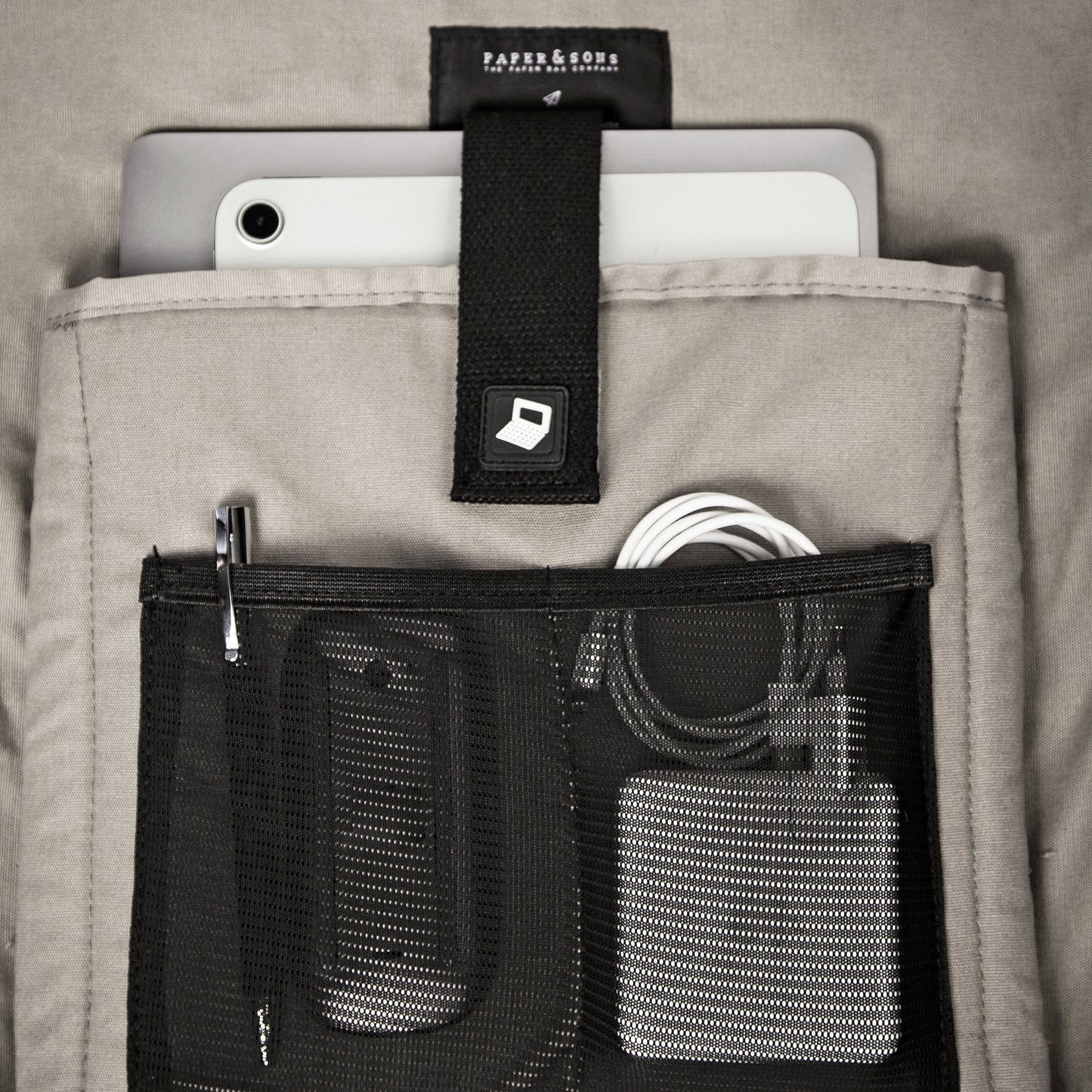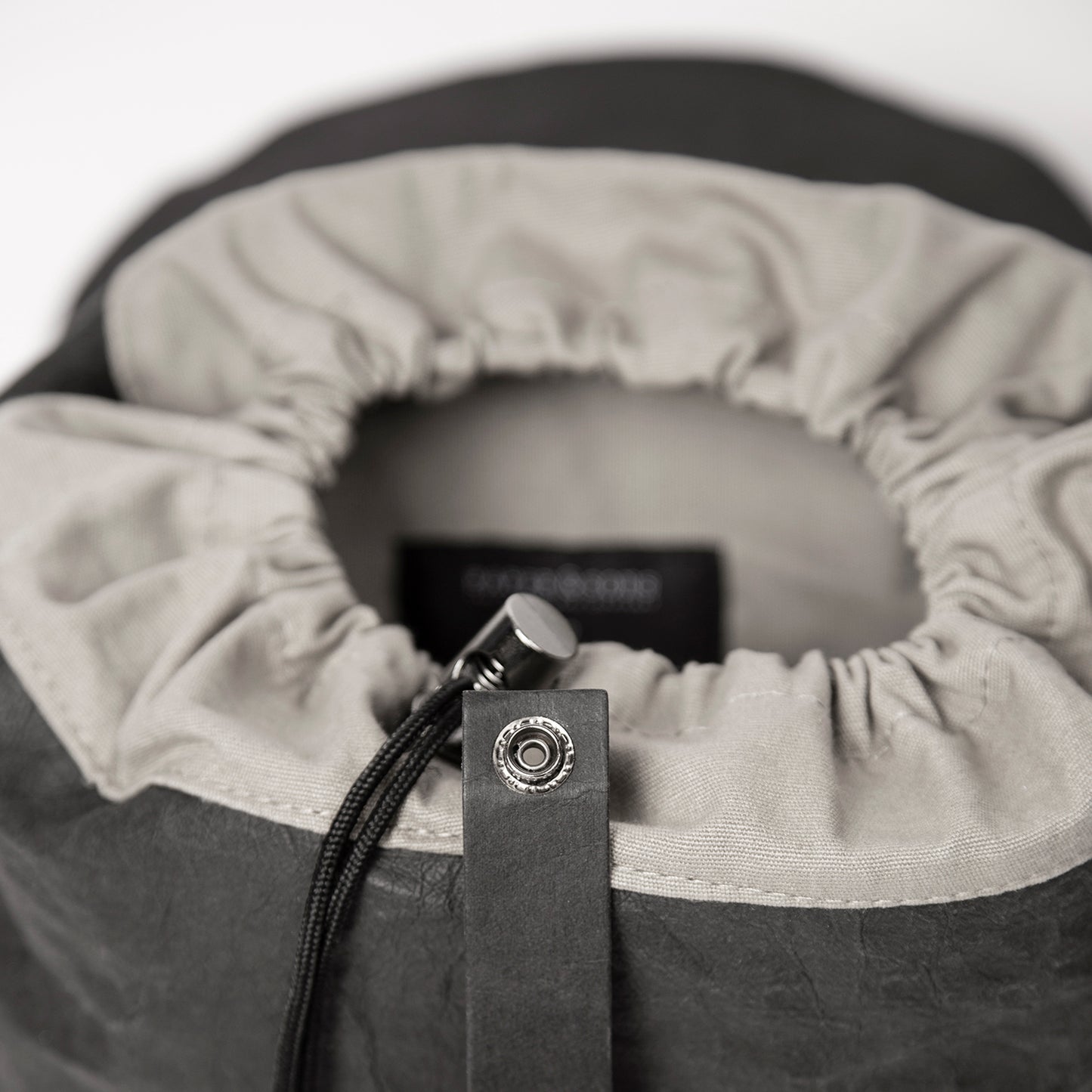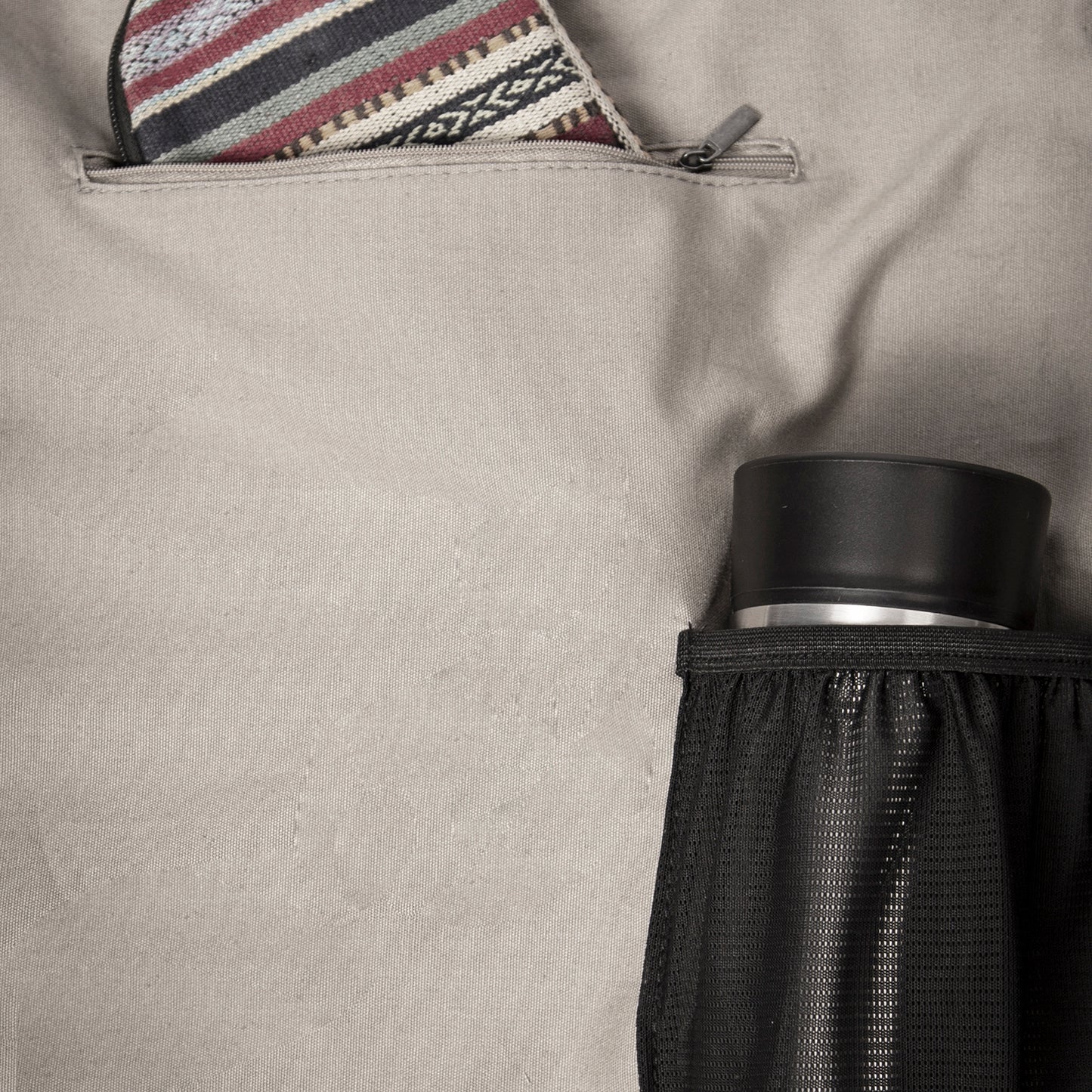 FAQ
What happens if the backpack gets wet?
Don't worry, water can't harm the backpack. Thanks to its special structure, the kraft paper is water-repellent and does not soften, so long walks in the rain are no problem. If the backpack ever gets wet, you can simply let it dry like a normal fabric backpack.
A paper backpack that's bound to tear ?
The kraft paper is particularly hard-wearing and behaves in a similar way to thick linen or leather. It can therefore withstand a lot and can accompany you for a long time, be it as a daily backpack companion for Uni, work or other adventures.
What are the shipping charges?
Shipping within Germany is free. Here you will find an overview of our shipping costs.
What payment options do you offer?
You can choose to pay by PayPal, credit card, Sofortüberweisung, Apple Pay, Google Pay or Klarna purchase on account.
How long are the delivery times?
The delivery time within Germany is between 1 - 3 working days after receipt of the order.
How can I track my shipment?
As soon as our warehouse has shipped your order, you will receive a confirmation email with the tracking link and all other details.
How long do I have for a return?
Take your time, you have 30 days to send your backpack back to us without giving a reason. We will refund the invoice amount immediately after receipt of the return.
Please send your return to:
Paper & Sons
Ludwig-Essinger-Str. 12
74080 Heilbronn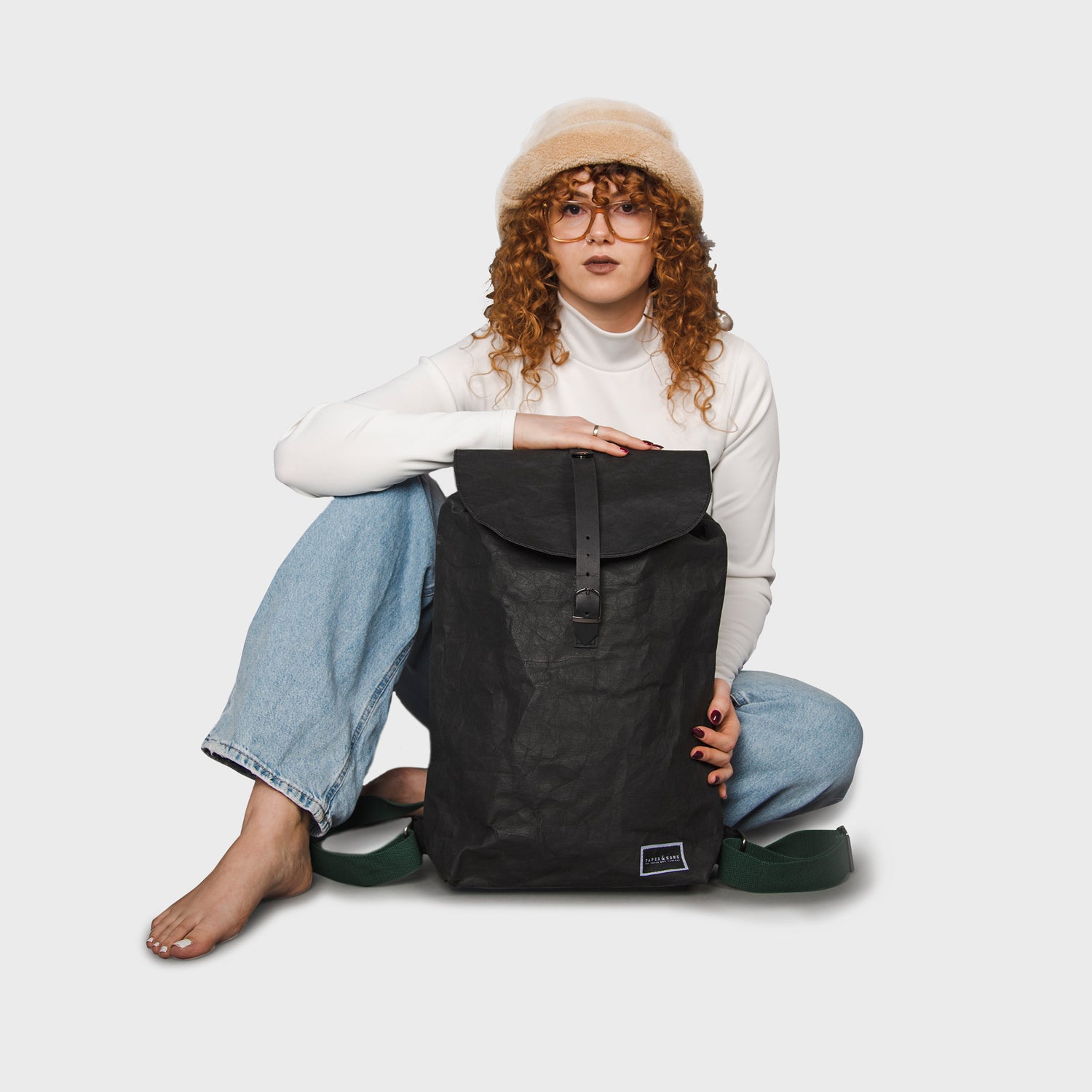 Kraftpapier. Das bessere Leder
Unser Kraftpapier ist aus FSC zertifiziertem Holz hergestellt. Im Vergleich zu Leder kann somit komplett auf tierische Ressourcen verzichtet werden. Gleichzeitig bietet der Einsatz von Kraftpapier im Vergleich zu synthetischen Materialien einen ökologischen Vorteil, da auf Kunstoff verzichtet werden kann.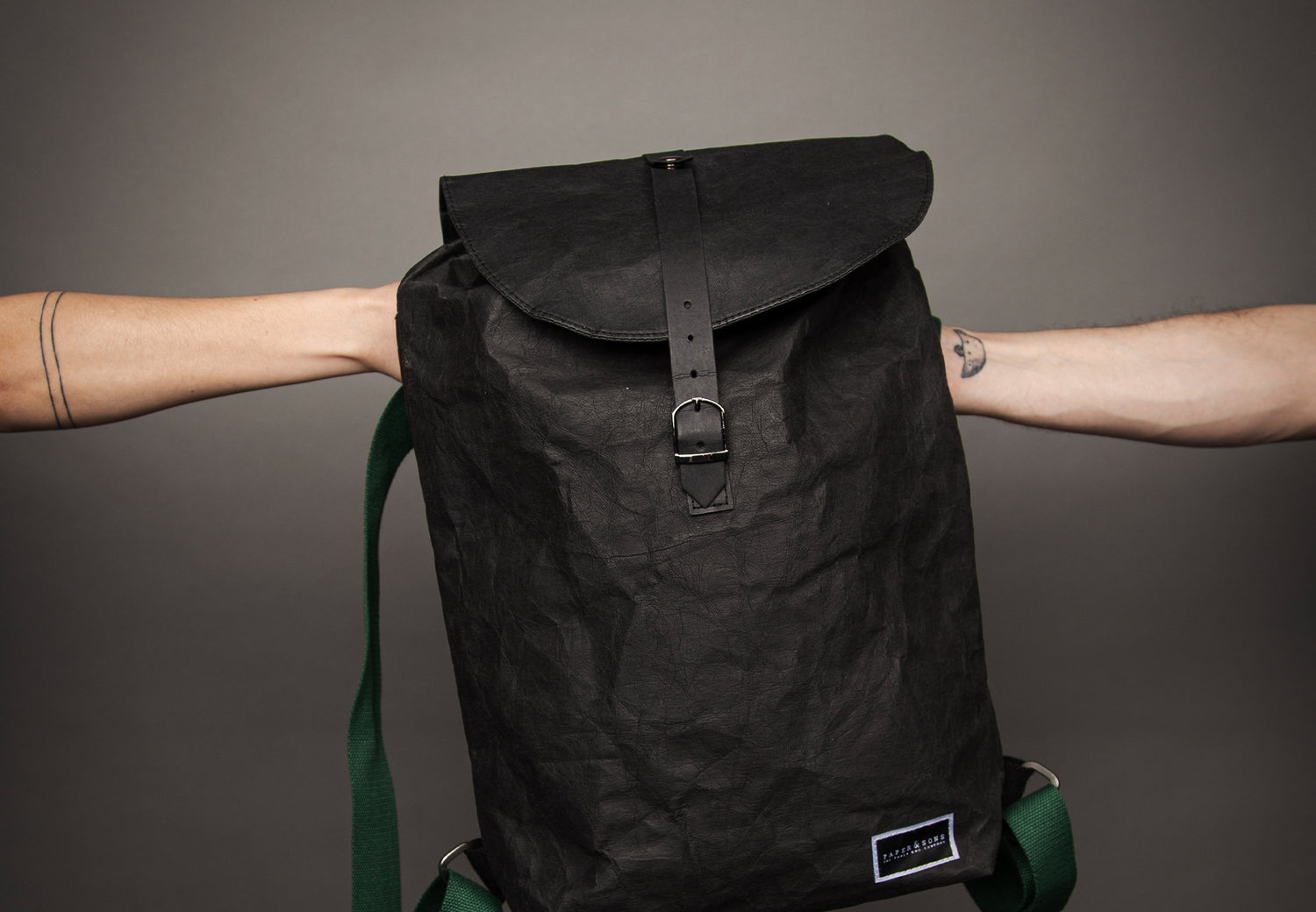 Es heißt nicht umsonst Kraftpapier
Mit Hilfe einer speziellen Veredelung entsteht eine Papiersorte mit der höchsten Festigkeit. Es ist zudem besonders widerstandsfähig. Es wurde entwickelt, damit du lange Freude an unseren Produkten hast.
Kommt in nachhaltig und vier Farben.
Die Trägergurte sind so designed, dass du sie bequem austauschen kannst.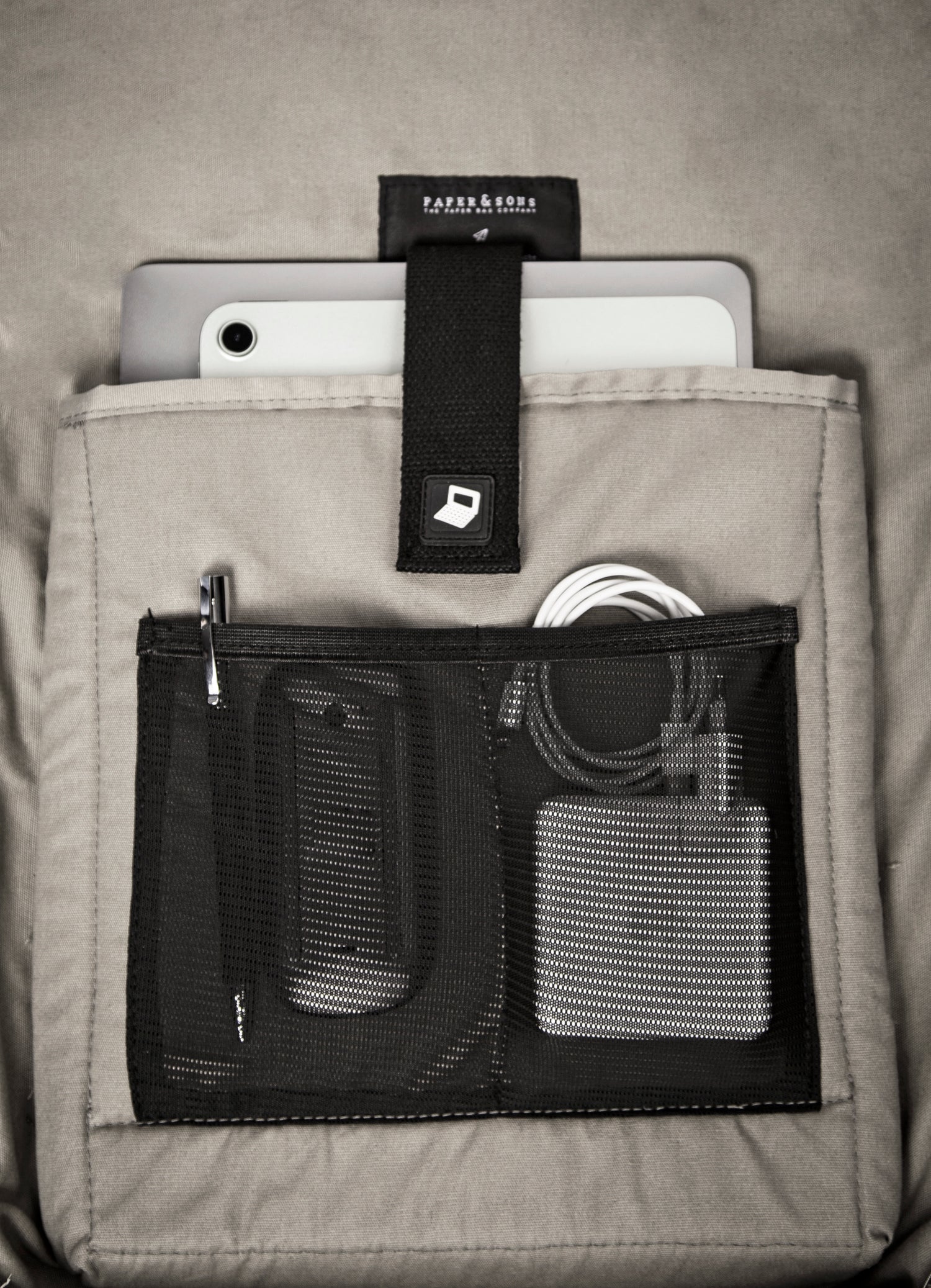 Platz. Für alles was wirklich wichtig ist
Maße: 45 cm (H) x 31 cm (B) x 21 cm (T)
Im Rucksack ist genug Platz für
- 15" Macbook Pro
- iPad
- Jacke
- A4 Notitzblock 
- Flasche Wasser
- Geldbeutel
- Smartphone
- Brille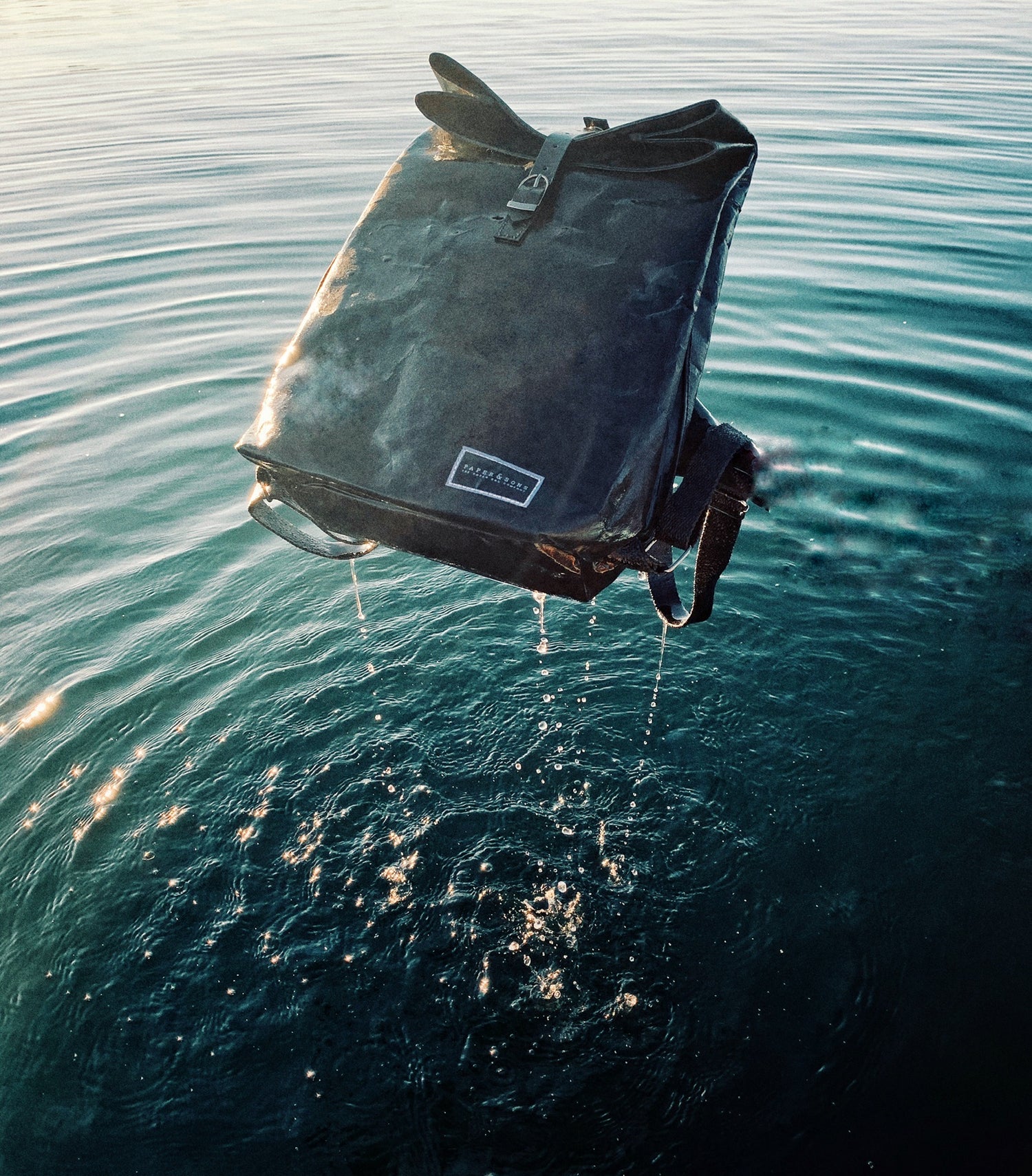 Lässt dich nicht im Regen stehen
Dank seiner speziellen Oberflächenbehandlung ist das Kraftpapier besonders wasserabweisend, so bleibt selbst bei starkem Regen im Inneren alles schön trocken.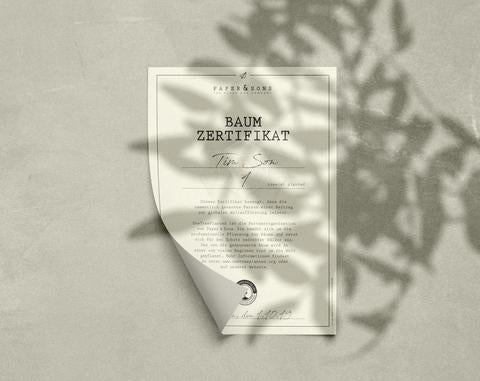 Beim Design haben wir an Morgen gedacht
Nachhaltigkeit liegt in unserer DNA und das geht weit über unsere Produkte hinaus. Für jeden verkauften Rucksack pflanzen wir gemeinsam mit onetreeplanted.org einen Baum. Unsere Produkte tragen das PETA Approved Vegan Label. Zudem verzichten wir auf aufwendige Produktverpackungen und versenden ausschließlich klimaneutral, in zu 95% recycleten Versandverpackungen.